what has been going on this week: last week in the 20's (whoa), it's been a pretty quiet week - spent time with friends and family
size of baby:
he weighs around 2.5 lbs
(he was actually measuring 2 lbs 13 oz at my ultra sound last week, so i would guess he is around 3 lbs now)
and over 15 inches long. the size of a butternut squash.
maternity clothes: just rotating my little maternity wardrobe. my mom took another trip to savers and picked up a bunch more adorable clothes for baby boy. and it all looks practically brand new!
purchases:
i received this adorable hat i ordered from
squishy cheeks designs
(a fellow twin cities blogger). my plan is to use it for newborn pics. it's so cute!!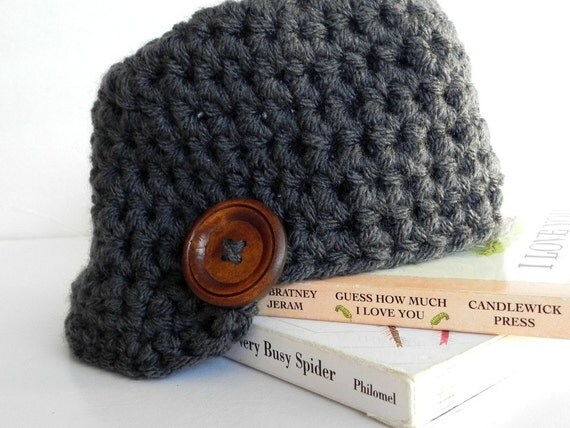 symptoms:
the usual: broken out skin, hungry and tired a lot, braxton hicks contractions, some ligament pain, but overall i feel pretty good!
movement: lots of movement still. one thing i love about this little guy is that he doesn't make his mama worry for long whether he is okay in there. when i notice i haven't felt him for a while, i give him a few nudges and he starts moving around within seconds every time. so nice :)
gender: baby BOY!
food cravings/aversions: i've lost count of how many jimmy johns veggie subs i've had in the last few months, but it's a lot. i can't get enough of them. i usually get a huge pickle too. yum! i'm also loving trail mix lately - specifically archer farms monster mix.
morning sickness:
still that liiiiitle bit of nausea in the morning. i've just accepted that it probably won't go away. at least it doesn't last long.
what i miss:
can't think of anything!
best moment of the week: still feeling relieved that the ultra sound went so well.
what thatcher is saying: none of the names i suggest are jumping out at him. oh boy. this is gonna be a long road. (and just so this doesn't sound one-sided, i'm not a fan of any of his names either)
sleep: generally ok, i just wake up fairly often with a sore shoulder/back and legs. still only getting up once to potty in the night. not looking forward to the end where it will be more often, especially since it'll be cold getting out of bed!
what i'm looking forward to: hopefully starting the nursery by the end of the month...or at least getting our stuff moved out of the room...progress!